19 mei 2021
Via facebook ontmoette ik Dirk. Hij stelde voor zijn gedicht Yggdrasil toe te voegen aan het schilderij Boom #3/2021. Yggdrasil komt uit de Noorse Mythologie en stelt de wereldboom voor. Tekst van het gedicht sprak mij aan en daarom plaats ik het op mijn website.
---
12 mei 2021
In mijn atelier staat dit schilderij nog te drogen. Een figuratief schilderij met abstracte tendensen, beetje expressionistisch.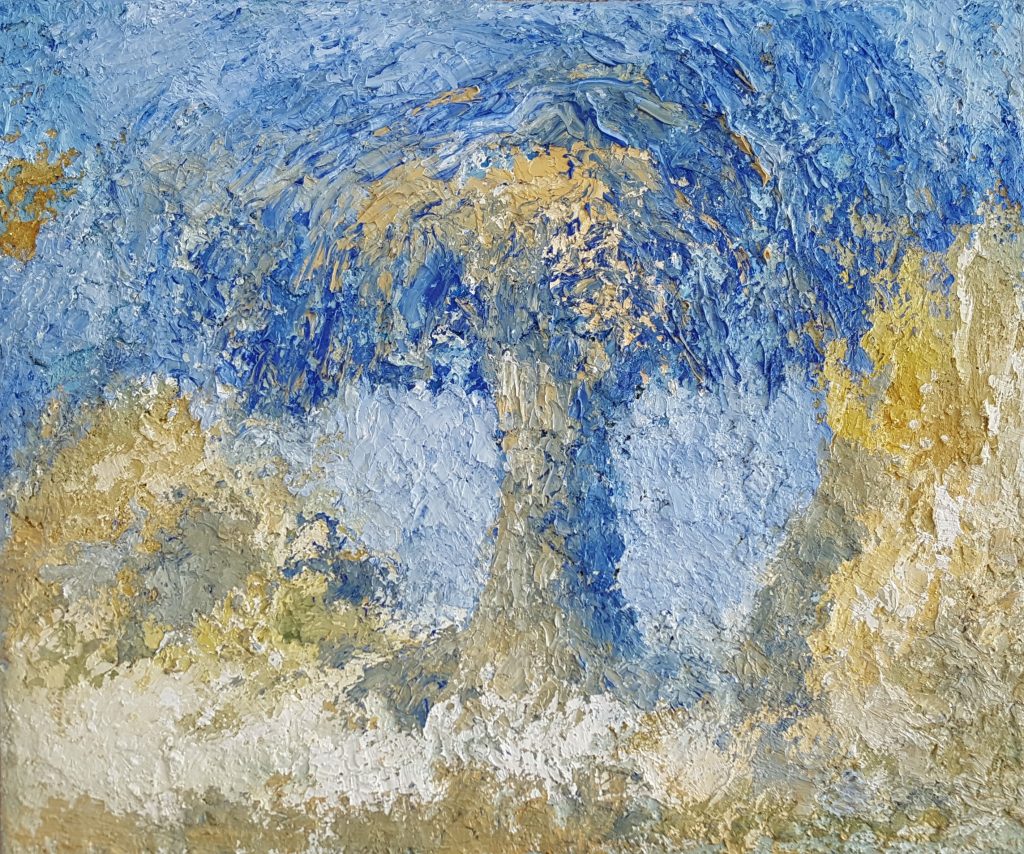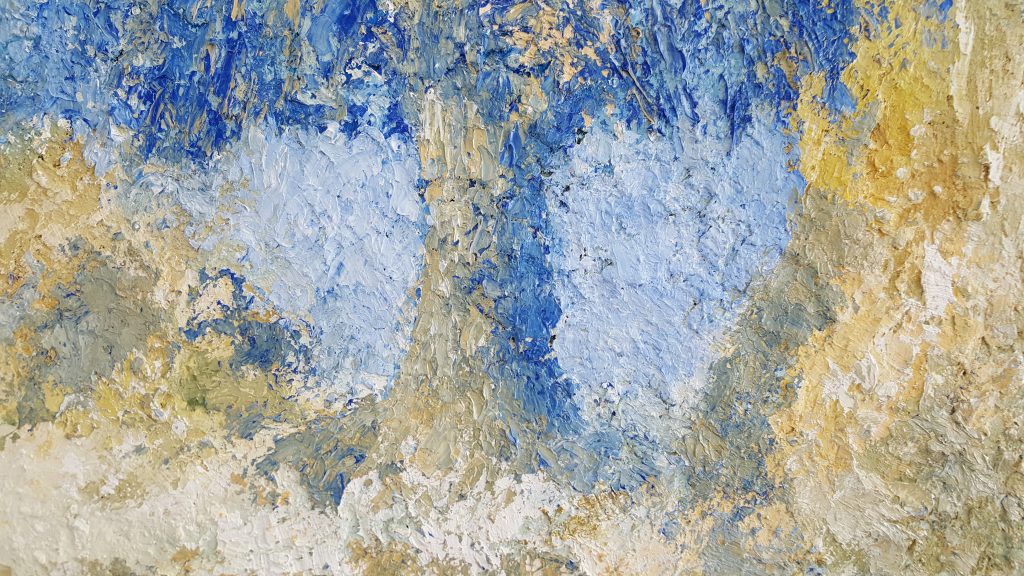 ---
Op verzoek van een aantal vrienden voeg ik vandaag nog een filmpje toe aan deze pagina. Het betreft de creatie van Untitled # 5/2021. Zeg maar een broertje van Untitled #4/2021. Binnenkort volgt er meer.
---
Vandaag ga ik weer verder met het schilderij. Ik heb er een filmpje van gemaakt, zie hieronder.
In the movie you'll see the creation of my oilpainting Untitled #4/2021, have a look.
---
Today I start with this blog. This artblog, as I call it, shows the developments of the art I'm making. I had some creative ideas to realize. Ofcourse abstract ideas which I have to visualize. It may sound strange to visualize an abstract idea, but in my head it sometimes happened. Then from my mind to the canvas or linen is a big challenge. Especially when ther's too little time. But today I worked in my studio. I had some ideas to be worked out. I thought that, looking at the pictures that I had made from my work and analyses it, I found that in some paintings, some details are worth it to work it out. The paintings arise spontaneously and afterwards I see details which are so attractive beautiful that I have to do something with it.
First I've to start with the ground. If you have seen my paintings (see abstract expression) then you know that I usely use sand for a special effect with the surface. Using sand in different thicknesses will create more expression.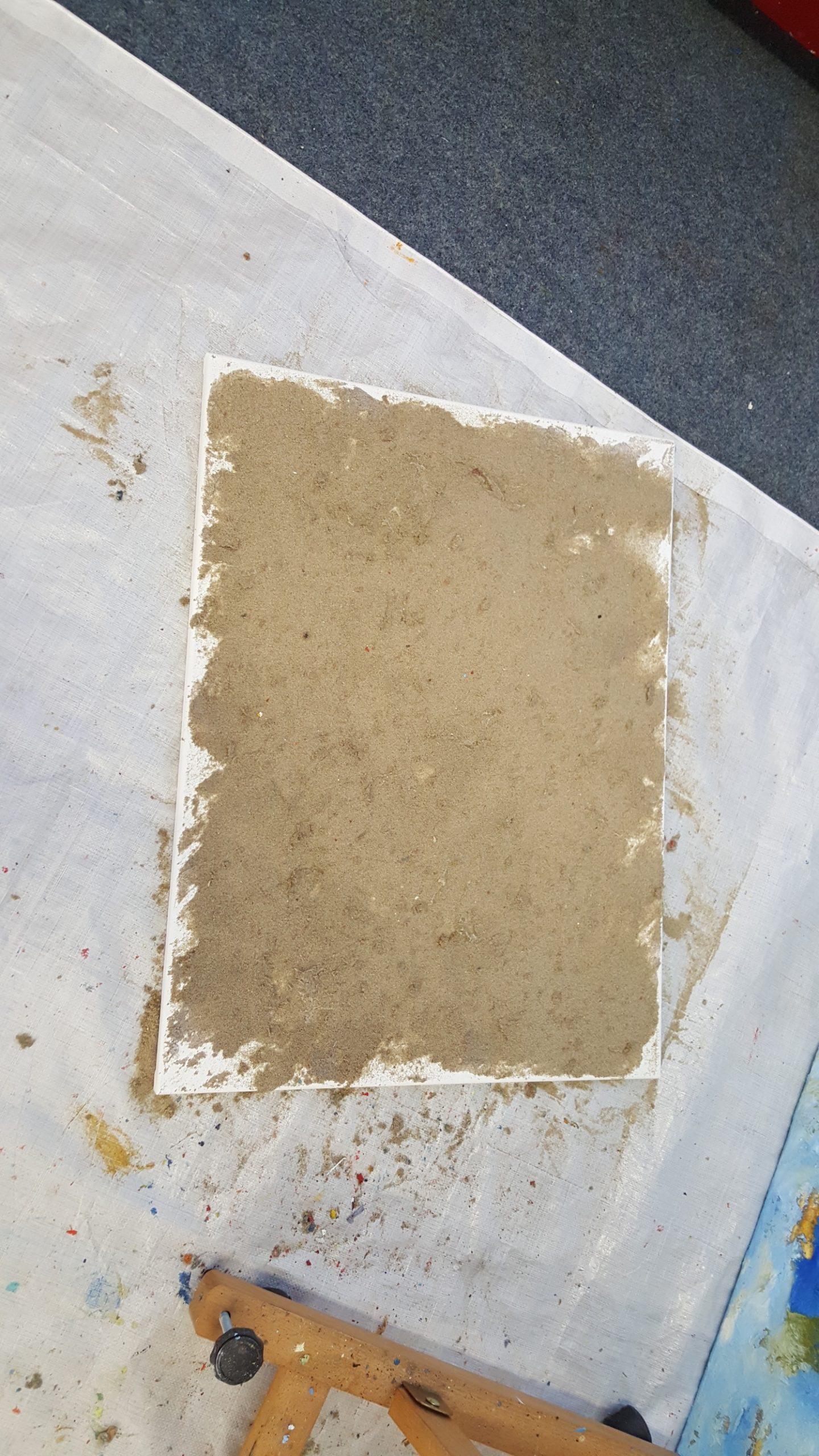 In this picture you see sand on linen, drying. Its glued and it will take a few days before I can go further. The ground is meant for this picture below. This picture is taken from a bigger painting which I create sometime ago.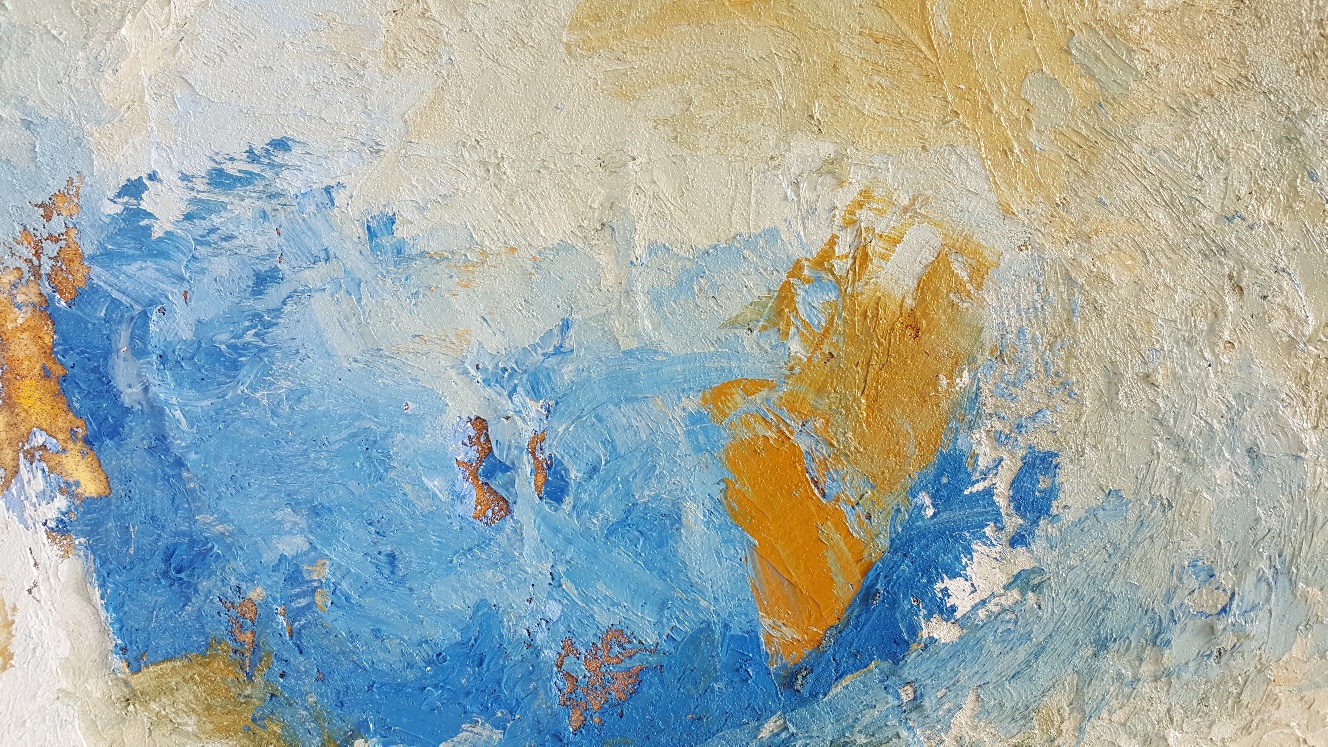 So, these are the first steps to create a new painting. There are more paintings in the near future which I will analyse, and mayby to use them as a source of inspiration. First steps are made.